Example 99: Material 3 Theme converter and viewer¶
The example uses the dynamic Material 3 D07, DarkOliveGreen theme.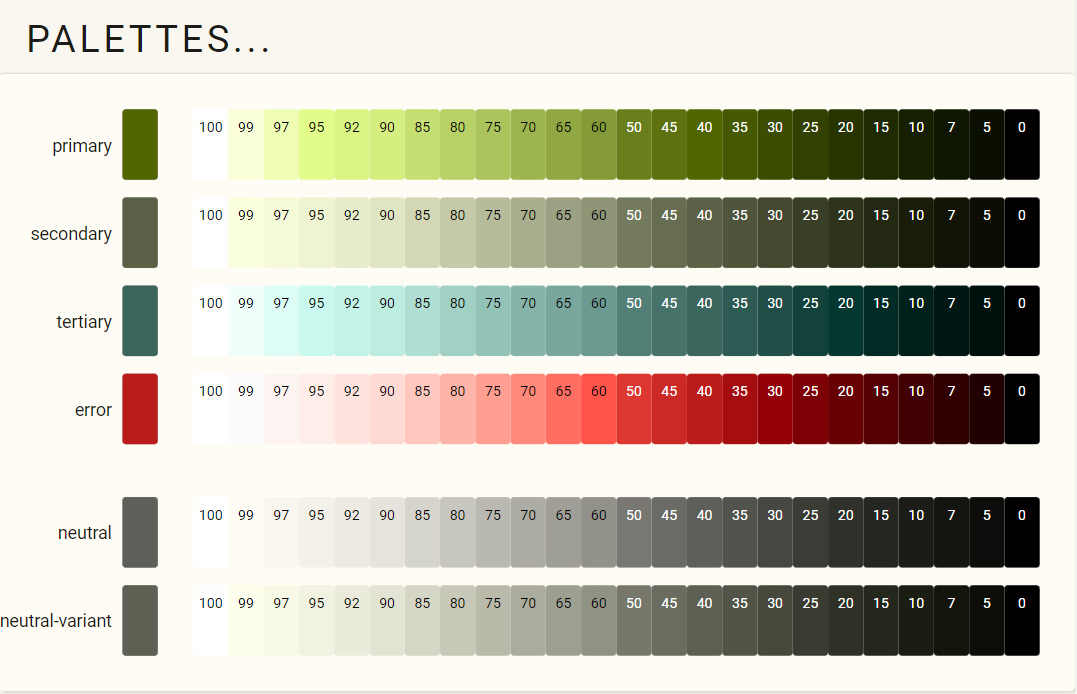 The pallette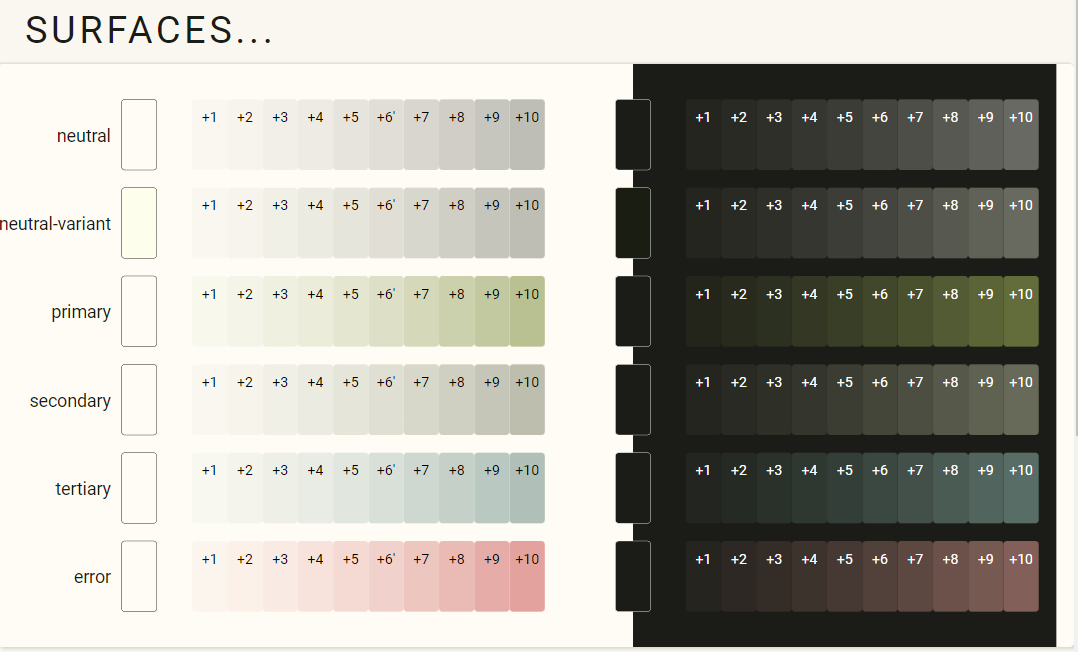 The surfaces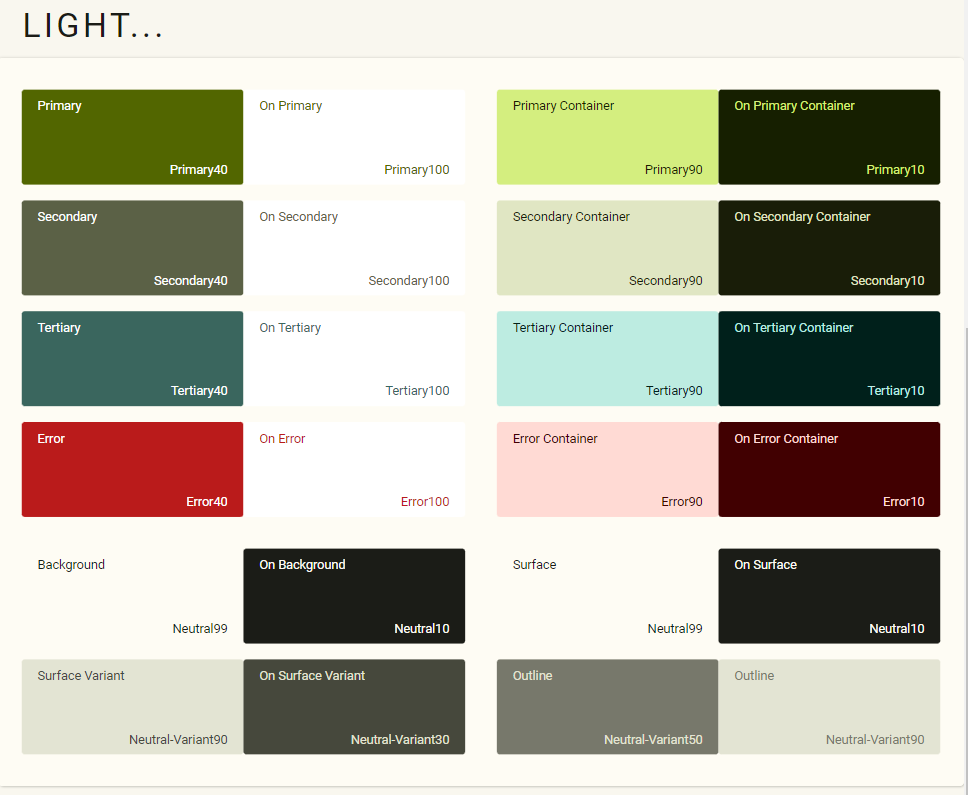 The Light Mode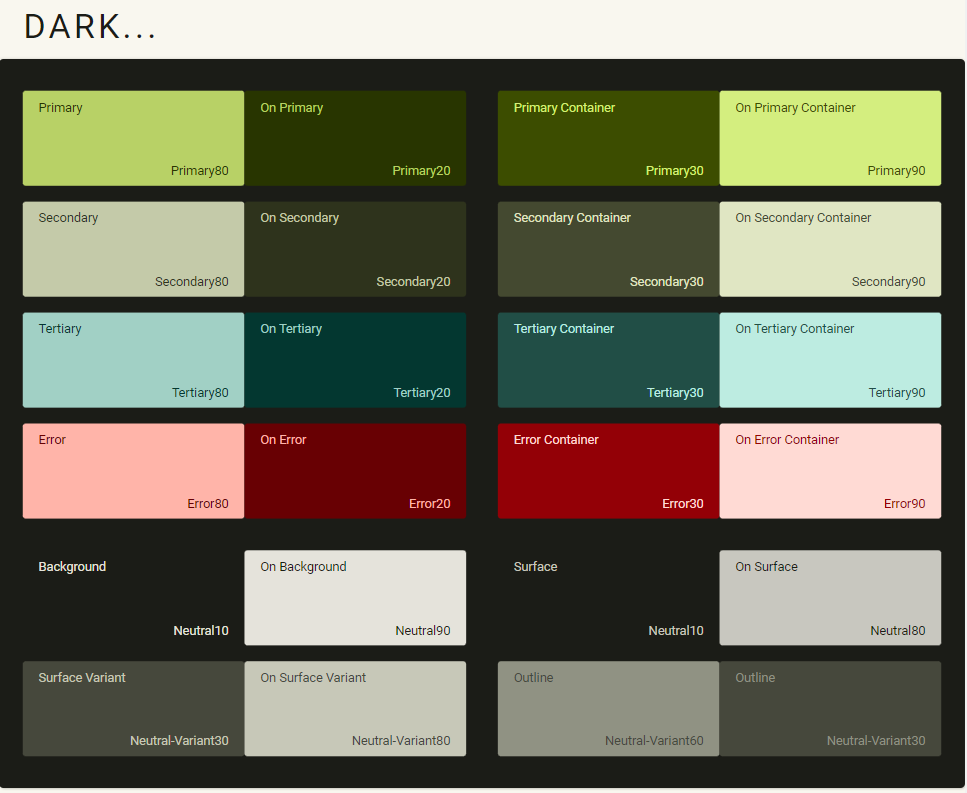 The Dark Mode
Visualization¶

This visualization shows the currently active Material 3 theme.

It mimics the display created by the Figma Material 3 builder plugin.

Check the Material 3 themes manual for more info.
How to make it work in your own installation¶
In general¶
View and Card Configuration¶
Lovelace view¶
| file | location | included from |
| --- | --- | --- |
| view-sake99-m3.yml | /lovelace/views | sak-examples-dashboard.yaml |
Decluttering templates¶
TBD
SAK templates¶
TBD